Reluctantly, last year I had to travel to Knoxville for work on contracts frequently. Every time I wished I could just zoom call in and be done with it. There are not many attractions in Knoxville to visit.
The drive from Atlanta is approx. 3.5 hours but the last 1.5 hours is a little hard because it's all highway and trees.  Trying to drive this portion back in the early morning hours proved to be such a nerve wracking experience I decided to no longer leave heading back to Georgia until the sun comes up.  Only native Tennessean's are built for that drive.
Each time on my visit I chose to stay at The Tennessean Hotel. The Tennessean Hotel is a great stay. The rooms are a great size with fantastic bathrooms that are big and clean. The rooms with a view give you a good view.
For someone who travels with my adult daughter each time being able to get a double king room is always a plus. The room service is great with an array of menu selections that change with the seasons. Great housekeeping services and accommodating valet service. With it being so close to the square market with restaurants, the black service to 4 mile radius is great if you don't want to drive for the night.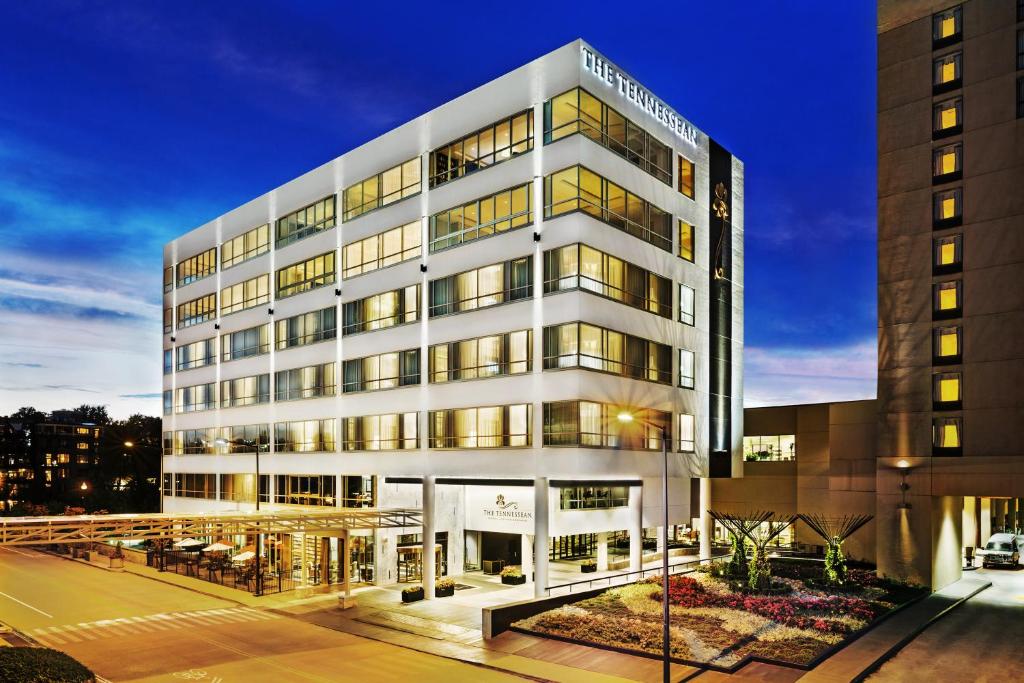 I mostly ordered room service do to the time schedule I had to adhere to for the contracts I was working. However, there were a few I have visited.
Cafe 4
The Herb Roasted Half Chicken was excellent and I would definitely want it again. however, the service was abysmal. It took forever to get something to drink, there was bugs in the ice, and the staff were very rude. The Lobster BLT Flatbread was a mix of things that shouldn't go together. I refuse to spend my money there again with the horrible service.
 J.C. Holdway
They have great service and the atmosphere is great. I have had several of their dishes in different seasons and they are always delicious. They are great at accommodating for bigger parties at last minute notice. I would recommend that you make this a must stop when in Knoxville.
Lonesome Dove
When I saw this as a dinner place for our team to meet up, I will say I was skeptical at first. However, after being there I will say it was a great choice for a team dinner. There were plenty of options to choose from and the ambience was just right.
Pete's Coffee Shop
Average food but a savior for when you miss hotel breakfast deadline. It feels like Waffle House inside with different small time diner food options. If you miss breakfast time and starving it hits the right spot.
 All in all there are some great eatery spots. However, I wouldn't travel to Knoxville for leisure.